About SDI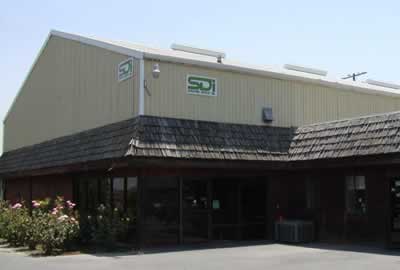 Founded in 1982, Spraying Devices Inc. has manufactured quality sprayers and associated spraying equipment from our beginning. We originally started SDI to build sprayers for agriculture and we rapidly diversified our equipment lines and the markets we served.
Many SDI sprayers feature a fiberglass tank. The use of fiberglass was chosen to offer a variety of benefits not offered when using tanks made from polyethylene. Those benefits include the ability to add a mechanical agitation system that allows the operator to use spray materials that won't easily dissolve or go into suspension when using jet or bypass agitation. Another benefit is that fiberglass tanks are aesthetically pleasing, easier cleaning and provide long term value to the end user. Fiberglass also allows for unique, readily identifiable designs. Thanks to rugged construction, superior design and components, many of the sprayers that SDI built in the 1980's are still being used. SDI sprayers are designed for long life, easy servicing and dependability.
As our reputation for quality and service grew in our established markets, we entered the PCO, landscape and tree sprayer market. These sprayers are often custom configured to fit the specific needs of landscape and tree professionals.
SDI is also known for its golf course equipment. Used on golf courses worldwide, SDI sprayers are widely acknowledged by golf superintendents as the most important piece of equipment on the course. We feature vehicle mounted sprayers that pin mount to utility turf trucks including those built by Jacobsen®, John Deere® and Toro®. We also build trailer and skid mounted sprayers to round out our offerings to the golf course superintendent.