Accessories For Your SDI Sprayer
Spray Booms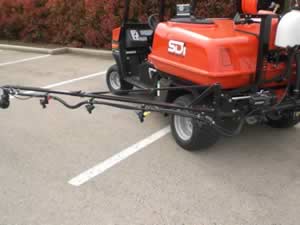 SDI Optimum Turf Booms
Featuring the Best of Wet and Dry Style Booms
The SDI Optimum Turf Boom combines the best features of both "wet" and "dry" style booms for broadcast spraying applications. The "Optimum" Turf Boom is offered in 3 sizes, 15′, 18′ and 15-21′ Convertible.
The SDI Optimum Convertible Spray Boom offers the ability to "convert" between 15 and 21 foot spray widths. This allows you to use the same boom for both greens and fairways. SDI's welded mounting tabs provide perfect spacing for broadcast applications. All of SDI's Optimum booms include standard bi-directional break-away hinges that operate in both directions. We offer 10″ or 20″ nozzle spacing on the 15′ booms and 20″ spacing on the other booms.
Our latest feature is our forward folding boom wing. In response to many user requests, we've redesigned our break-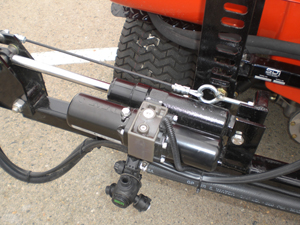 away hinge to also fold forward. This feature allows the operator to fold the boom wings forward for additional clearance from low hanging trees, overpasses or equipment sheds.
SDI Optimum booms include triple nozzle bodies and gauge wheels as standard equipment. The triple nozzle body allows for quick changes of application rate using a rotating turret with user installed spray tips while the gauge wheels keep the end nozzles from striking the ground. Available accessories include ground contour wheels and electric/hydraulic boom lifts.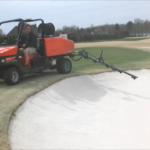 Most golf courses have undulating areas on tees, fairways, rough and greens. If your spray boom doesn't maintain a consistent distance between your turf and the spray nozzles you'll get an uneven application. The SDI BL1 Automatic Boom Leveler features a sensor that is set to maintain a consistent spray height regardless of a change in surface elevation.
SDI Economy Spray Booms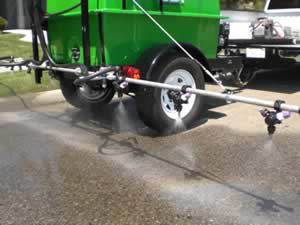 These popular booms are economy in name only. Constructed using a classic "wet boom" design, with bi-directional breakaway action to protect the boom wings. The stainless steel boom pipe has drip free single nozzle bodies on 20 inch centers with TP11008VP spray tips as standard equipment. We offer these booms in standard sizes of 10, 15, 20 and 25 foot spray widths. Or we can also customize the widths and nozzle spacing to fit your specific application.
SDI Windbreaker 2000 Shielded Spray Boom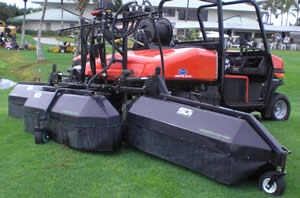 The Windbreaker 2000 offers the operator the luxury of spraying when windy weather would stop most spray operations. The lightweight custom molded fiberglass shields and flexible spray skirt provides a drift free spray environment. The shielded three section 15 foot spray boom maintains a consistent spray height to insure even spray coverage. The boom wings have bidirectional breakaways that fold up for transport or forward for storage. Optional electric/hydraulic lift actuators are available for finger tip operation.